Bangalore city offers hosts some excellent new year parties for its people. You get to be a part of some extravagant celebrations as we step in a new year. The varying options are such that you'd have to do a bit of homework before picking up a final party destination in Bangalore. Let's have a look at some of the many party destinations in Bangalore for the new year's:-
Keys Hotel – 
Keys Hotel features a pleasing ambiance for the guests to all the age groups to celebrate Bangalore New Year. The various cuisines served here are delicious and some quite renowned DJs are featured by the hotel to play on the new year's night. All in all, surely a place you can pick for fine dining on the new year night.
New Year's Eve 2020 – 
Sheraton Grand Bangalore Hotel features yet another throbbing new year's part that you can be part of. It invites some top-notch DJs to perform and you can dance your heart out on the music played. If you get kids along you need not worry as the part also puts up a separate kids zone to keep them occupied with interesting activities and games. Hence, you can have a carefree night to have fun with friends. Also, if you desire to put up at the hotel itself after the party you can get yourself a deluxe room booked in advance. With the ticket price come unlimited food and drinks. 
Also Read: Some Best Budget Palces You Must Visit with Your Family
Liquid Bar, Hyatt –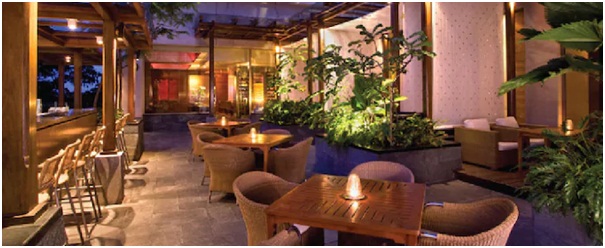 Looking for a rooftop location? Liquid Bar Hyatt is one of the lavish most choices to consider if so. It is a renowned bar with an amazing ambiance and a breathtaking view. During the new year's this place transforms into one of the most happening party places in the city. Best DJs of Bangalore are seen performing on the music of which you can dance all night. 
Popular Read: Weekend Getaways Near Bangalore
Kount Down 2020 – 
This is one of the grandest events to be held in Bangalore at the Nandi Links Grounds. The open-air atmosphere in December is a perfect match for a new year's party. Some of the major offerings of this event include dance performances, a live music concert, and some amazing firework to welcome the new year. To keep the little ones busy there's a kids zone with interesting games and activities. Additionally, the ticket includes unlimited offerings of food and drinks.