Bora Bora is such a beautiful island for honeymoon couples and families. It is popular for its perfect weather and wildlife adventures.  There are two seasons in Bora Bora. One is rainy season and the other is the dry season. The winter seasons starts in Bora Bora from June to August and summer season is from December through February.  If you are capable to pay high rates then you must go in the high season to enjoy the perfect weather condition in Bora Bora.
The best time to visit Bora Bora in November and April.  These two months is a shorter season with a temperature between the 70s and 80s and the high seasons to visit Bora Bora are from May to October, it is the season when the rain isolated and the places become crowded.  Low season of Bora Bora is from December to March where the weather becomes wet and the number of visitor decline. Bora Bora is good to throughout the year because the weather condition is normal in Bora Bora in every season.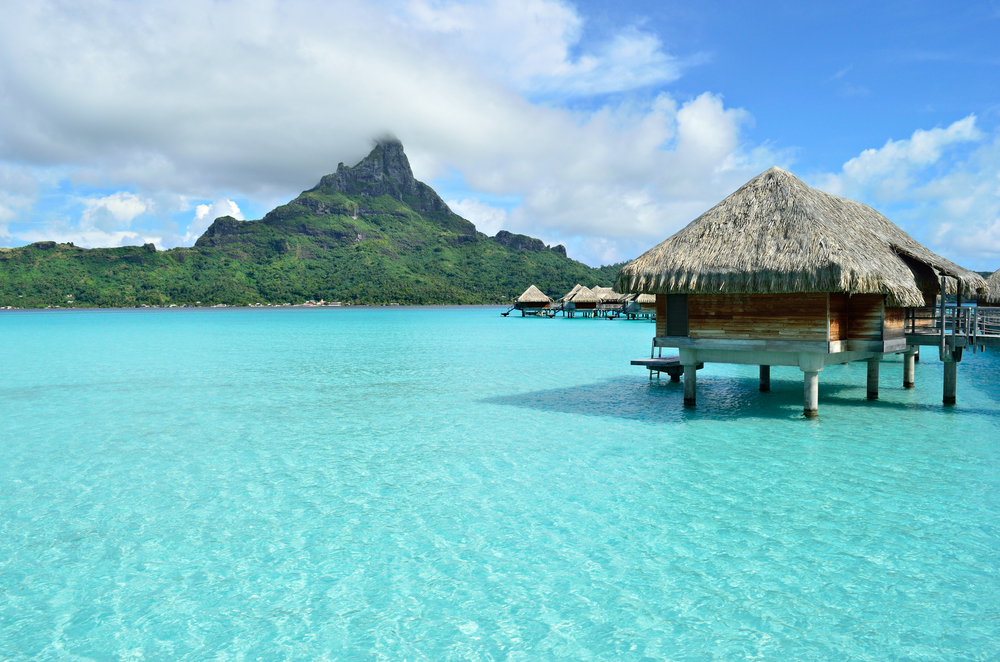 May to October
This is the peak season to visit Bora Bora. In this season you will see heavy crowds. European travelers mostly come to visit in the month of August. This is the dry season where the temperature ranges from 60s to 80s. The only disadvantage is the price of Hotel and resorts also at their peak in that season.
November
November is the Best time to visit Bora Bora if you don't want a heavy crowd, you will see a depleted crowd in this month and the temperature in this month will from 70s to 80s. You might also get rooms in Hotels and Resorts at a discounted price.  It is the right time for the people who are seeking affordable budget.
December March
In Bora Bora, you will know what you will get in this season.  It is a rainy season in Bora Bora with mosquitoes. This season keeps the people and open doors for the bargain hunters and the temperature ranges from 70s to 80s in this season.
April
In this month, the temperature fluctuates and goes above 80s, the range of temperature in this is from 70s to above 80s. It is a great month for the perfect vacation plan with some affordable budget.
So these are seasons to visit Bora Bora it totally depend on what your purpose is and I would suggest you to do some research before reaching there.